Pets are an important part of our life and every now on then (just like now) we browse the internet just to know how we can take care of them. To ease out your struggle for finding the top pet blogs and websites we have curated this list for you. Our aim is to ensure that your pet gets the best care it deserves.
Top 3 Tips To Find A Pet Friendly Apartment
So, without much ado, let's start with the top 20 pet blogs and websites 2022 for pet lovers out there.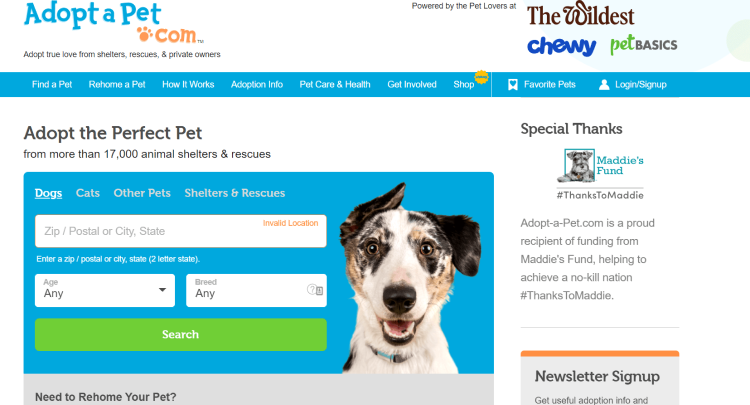 Well to start out the list, we have "Adopt A Pet" for Animal lovers worldwide. The furry friend website hosts millions of pet lovers and shares valuable insights via blogs and articles for pet lovers. The website is easy to use and works religiously to find homes for homeless pets. All a user has to do is put their location and the website will show the available pet for adoption near your location.
If you are a feline lover then this top pet blogs website is the best for you. The website offers a large collection of posts with pet care tips, grooming, daily pet routine, nearest cat shelter, and other valuable information. What's unique about them? The website provides a chance for cat moms and dads to speak with professionals on health issues with chat features.
List of Top Dog Boarding in San Jose CA (California)
This pet website is second on our list but is a perfect place for pet moms and dads as it contains valuable information such as blogs and articles. The website has pretty handy information for pet lovers and tons of interesting articles. Whether you are a new or old pet parent you will love to read pet heart-warming tales shared on the website. Love reading!! This website is perfect for you.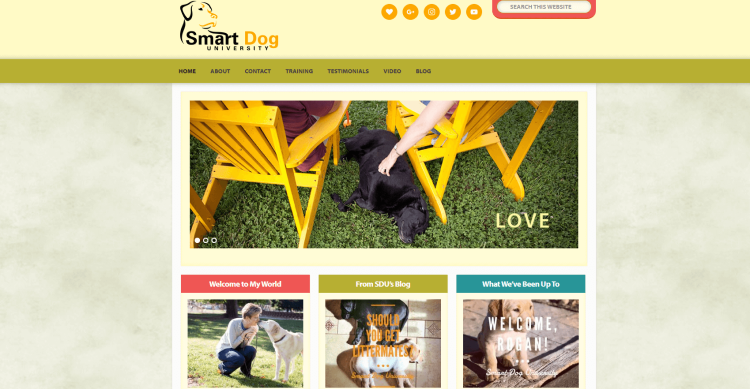 Having a pet in your life is fun. But with that comes a lot of responsibilities and a daily care routine. Smart Dog University is a platform where you can read dog-related information such as exercise, nutrition, and pet safety via help articles and blog posts. Train your pet to be obedient and well-behaved with their dog training advice.
Whether you own a pet, reptile, or amphibian, this website has everything to satisfy your information needs. The website is specifically for reptile and share valuable information and basically everything you need to know for taking proper care of your pet. From setting up the enclosure to creating & maintaining a pet care checklist, the website short everything for you pet moms and dads.
What To Feed a Sick Puppy | What Can I Feed My Sick Puppy?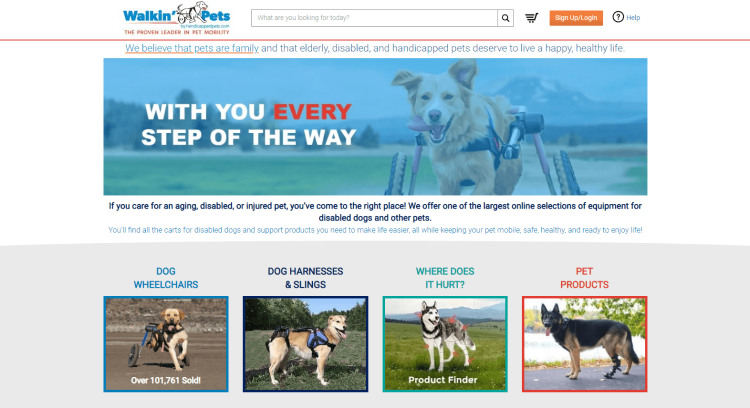 Walkin' Pets is the blog of Handicappedpets.com, that specifically deals in pet mobility aids. In addition to this, the website also shares valuable information and tips for pet training, exercise, nutrition, and others on regular basis for pet lovers out there.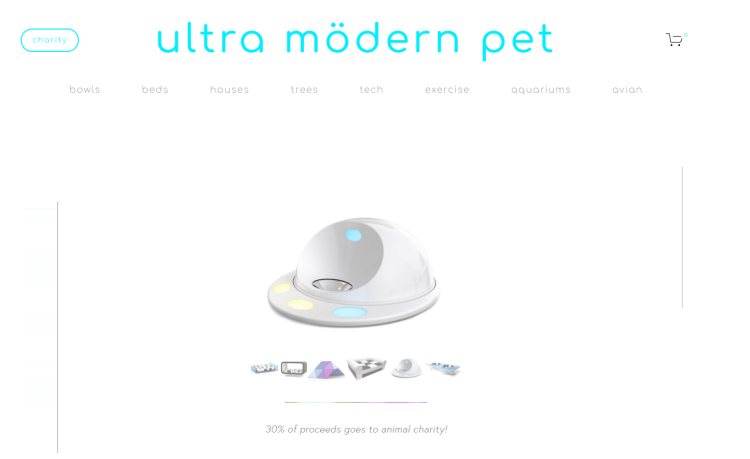 The website is mainly famous for a wide variety of pet accessories such as pet beds, furniture, innovative toys, aquariums, etc. Ultra-modern pets donate a portion of their to charities to help animals in need. You can also find helpful blogs, articles, and other valuable information on the website as well.
For dog lovers out there The Doginton Post is similar to the New Times and contains valuable information for pet moms and dads out there. You can easily find blogs, articles, and other relevant information on dog grooming, exercise, health care, medications, diet tips, breeding, etc. The website also shares stories of brave dogs out there.
While most of the websites on our list tend to focus on single pet animals but Carma Poodale can be seen as an exception. The top pet blog sharing website uses humor to share valuable information like tips, guides, to-do lists, daily care for pet lovers out there. The information is easy, entertaining, and humorous to read.
If you are a new cat mom or dad, this website is a treasure for you. The conscious cat perfectly understands its audience and shares valuable information as tips, guides, best care tips for pet lovers out there. Visit their website to read the pet-related information shared.
Why Does My Pug Smell Like Fish | Smelly Pug
If you are a bird lover or own a bird pet, then this pet blog website is a must-visit for you. Here Bird shares reader-supported blogs to help you take care of your feathered friend in the best way possible. You can also find toys, food for your parakeet, and valuable care tips for pets lover out there.
All Pet Voices is one of the best pet blog sharing websites, that creates a platform for pet lovers to connect with the latest brands and each other. The website allows you to share stories of their fur babies on their social media handles and even have a regular conference each year.
Dogster is a dedicated pet blog sharing website that shares posts related to dog food, dog walks, pet care, pet medications, and more. Pet owners can share reviews of pet products, general pet care advice, gifts for pets, and more on Dogster.
The next on our list is Katzenworld a dedicated website by cat lovers for cat lovers. The website share post on a variety of topics like cat stories, daily care, grooming tips, and even the latest news on pet events, pet cafes, and more. Not only this, but you can also see posts such as book reviews and regular poetry.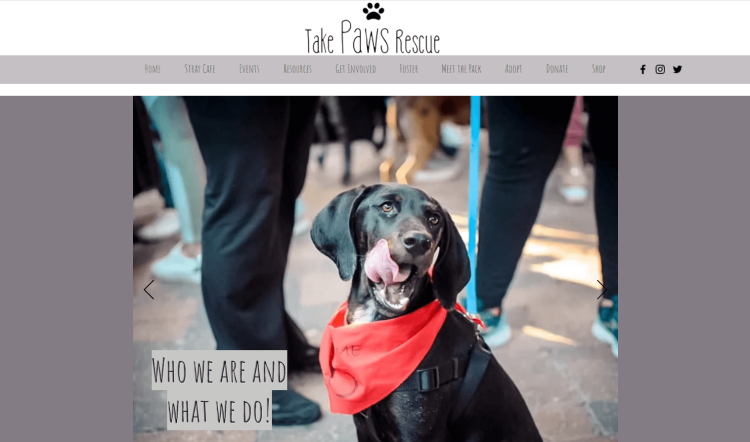 Take Paws is a unique travel blog that focuses on traveling with your pets. Your pets are members of your family, and taking them on a trip with you can be a fun experience for both of you if you plan ahead and make wise decisions.
Take Paws can help you find the best pet-friendly lodging and destinations, as well as provide helpful hints and tips for traveling with pets. There's plenty of useful information for travelers here, from finding hotel chains that accept cats to a packing checklist for a road trip with dogs.
Blog Paws is the best pet blogs 2021 that aims to help pet owners worldwide promote their services such as puppy training, dog walking, pet products, or pet influencers. If you have a business-related pet, then you can easily find tips on how to build up your business. For pet parents, you can easily find complete social media hacks to start an Instagram or Facebook journey for your new pet.
The Two Little Cavaliers is a top pet blogs website created by Felissa after her two pet dogs Cavalier King Charles Spaniels. The animal blogs website mainly focuses on caring for and understanding senior dogs. You can easily find posts on topics such as pet care, pet products, senior dog behavior, and other useful posts related to pets.
Why Does My Puppy Only Have Diarrhea At Night?
PetCareRX is easy to use and navigate the website, where the site is divided into two sections for dogs and pets. You can easily find pet care products on the website and even read information about pet health issues with useful tips to cure them. Some vital information about pets includes what to do when you visit a vet, pet rehab, or veterinary hospital.
This website has everything for pet owners from understanding dog's tail wagging, dog weight pros, and cons, medical expertise of dogs, etc. MedicAnimal is trusted by thousands of pet owners and is a reliable source of information related to pet health, safety, dog behavior, and other relevant information.
That Must is one of the top pet blogs for dog trainers and dog lovers out there. The website has everything from choosing the right dog breed for your family to daily care to pet daily routine, you get everything in one place. With That Mutt, you will read valuable dog training advice with a down-to-earth approach.
With this, we have come to an end to the top 20 pet blogs and pet blog ideas for 2022. We regularly post updates about pet care and pet lovers. So keep visiting our website for more such updates in the future as well.